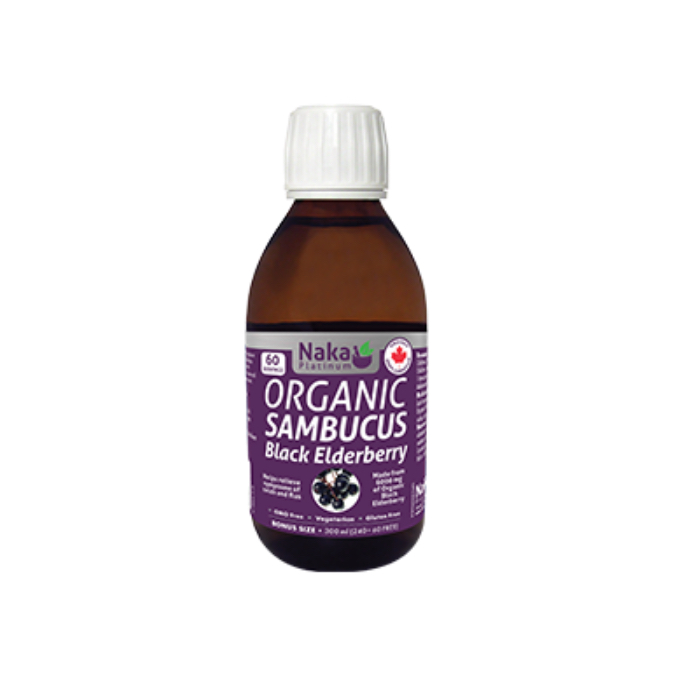 Sambucus (elderberry) Platinum 300ML liquid
Organic Elderberry Syrup from Naka provides relief of symptoms caused by colds and flus including cough and sore throat. Elderberries are known to have potent antioxidant and anti viral properties to help stimulate and support a healthy immune response to infections. Naka's Elderberry Syrup is safe for those age 2 and up that are in need of relief from cold or flu symptoms.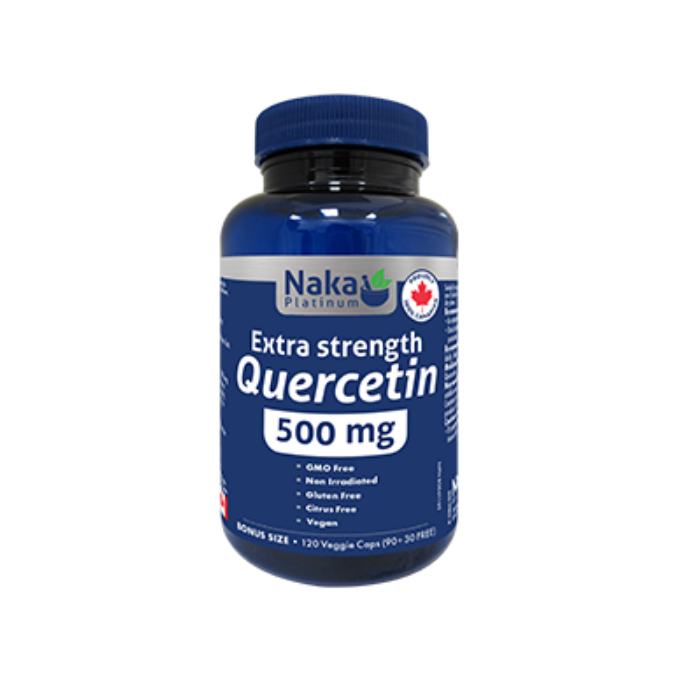 Quercetin is a naturally occurring bioflavonoid with documented properties that include activity as an antioxidant, and as an anti-inflammatory agent. Naka Platinum Quercetin is used in Herbal Medicine as a capillary/blood vessel protectant.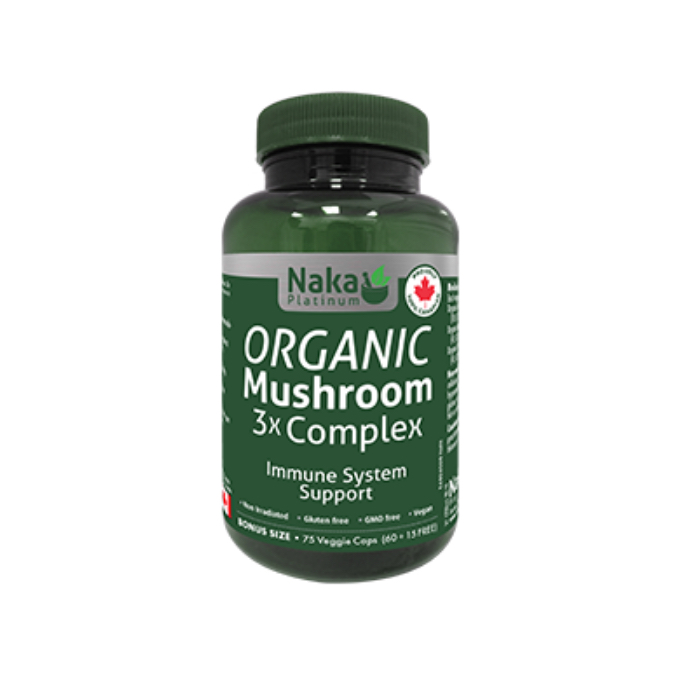 Mushroom Complex Platinum (75cap)
Organic Mushroom 3X Complex from Naka Platinum has been specially formulated with organic reishi, organic maitake, and organic shiitake to help increase energy and resistance to stress. Chronic stress leads to either weak or overactive immune system responses which can lead to cold, flu and other illnesses. As a source of fungal polysaccharides and antioxidants, Organic Mushroom 3X Complex provides optimal immune support and helps protect cells aganist oxidative damage caused by free radicals.